InVideo is an online video maker for editing videos in your browser or app.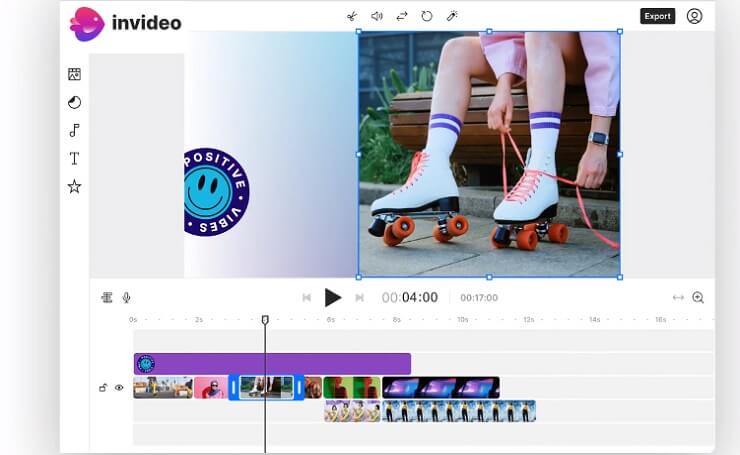 InVideo makes it easy for you to create videos with ready-made templates that you can customize as per your needs. You can create Professional quality videos fast and easily for your brand. All the features, including selecting templates, uploading images, and applying animation, are available under one workflow.
You are a content creator or have a business, but if you can't attract the audience, then what's the point? From blogging to social media posting, there are many ways to get more visitors online. Making and sharing videos is one of them.
Create professional videos with stunning media and design. Share them on social media to get more impressions and views. Unlike other methods, this is the most effective way to get quick exposure online.
However, not all video editing tools are great. Some of them do not have all the options in one workflow to make your editing faster and easier. We have found a better option for you to start your video editing journey with ease.
Today, we are going to review InVideo Online Video Editor and Creator and analyse its key features so that you have a better understanding of the tool.
You can start with InVideo for FREE Today!
Customers Served – 7M
Countries Covered – 190
Trustpilot Reviews – 4.6
Key Features of InVideo
These are the main features of the InVideo Online video editor,
Quick Customization
5000+ Professionally Created Templates
Ready-made templates
Simple Drag-Drop Replace Options
Single Click Shortcuts
8M+ Stock Media
Background Removal
6000+ Video Templates
Stock Media and Music Insertion
HD Video Exports
Apply Brand's Colors and Fonts
AI Tools for Script Generation
Convert Article into Video
Convert Test to Speech
Record Voiceover for Video
Add team and Collaborate on Video
Execute Content Strategy for Social Media Success
Edit on the go with Invideo Mobile App
24×7 Support Team
500+ step-by-step tutorials
Access InVideo Editor for FREE
InVideo Review: Why We Suggest This Online Video Editing Tool?
Whether you are a YouTuber, Social Media Content creator or a business, creating pro-quality videos can bring quick success. That's why we use online video editors to create professional-quality videos quickly and easily.
For that, we suggest InVideo. Do you know why?
Here are the reasons.
1. Customizable Pro Templates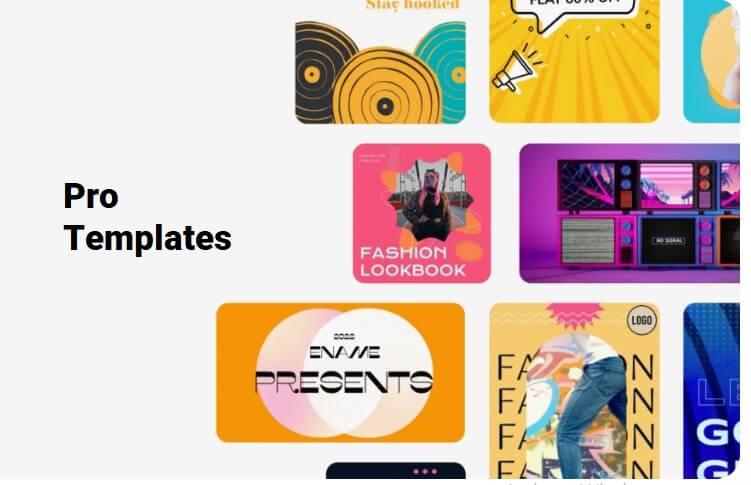 InVideo provides you with 5000+ Professionally designed templates that you can easily use with just a simple click. It also provides you drag and drop facility to replace templates when you need them.
2. One Click Shortcuts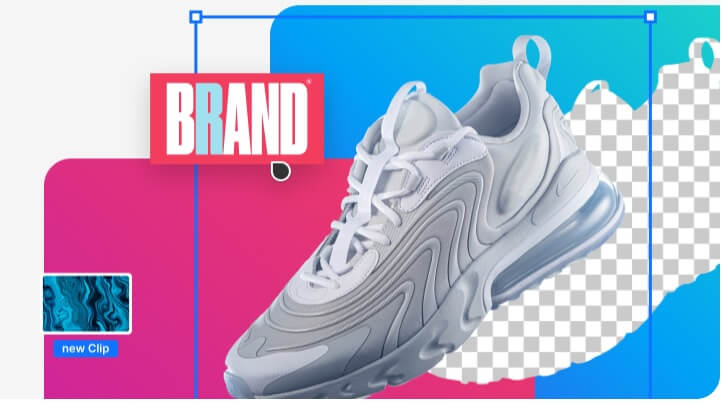 With just one click, you can remove the Background image, add stock Media, apply your brand colours and fonts and more.
3. AI Tools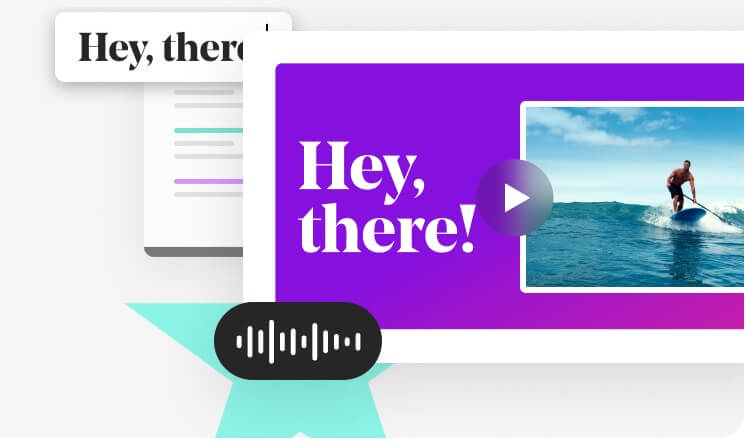 InVideo provides you with the freedom to generate Scripts with the help of AI or convert articles into Videos within minutes.
4. Stock Media

InVideo provides you with 8M+ Stock Media from iStock, Shutterstock and other popular platforms to use in your video making. You can also record a voiceover or convert text to speech for your video.
5. InVideo for Your Brand Success
InVideo helps you design your videos as per your plan to increase brand awareness and engagement on social media and other online channels. You can use your videos as a monetizable asset, save time by increasing the speed of video creation and optimize your workflow by maximizing resources and cutting production costs.
6. Collaboration
The most interesting part is that all these you can do by collaborating with your team. You can add anyone from your team to take part in your video creation process.
7. Human Support
InVideo provides around-the-clock human support for your needs. You can talk to their to-rated support team from anywhere, anytime.
8. InVideo Mobile App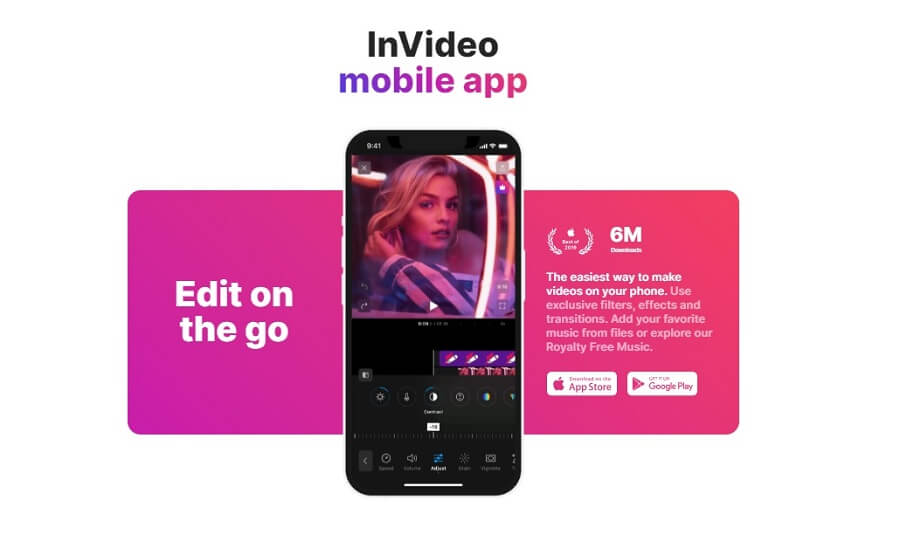 InVideo makes it easy for you to make videos on the go through its mobile app. Download InVideo Mobile App: App Store | Google Play
9. Affordable Plans
InVideo is Free for all. If you need more control over your video editing process, you can get a business or ultimate plan. Look at the following table for details about InVideo pricing,
FREE
BUSINESS ($15 / month)
ULTIMATE ($30 / month)
Start your video creation journey for free.
6000+ Templates
3M+ Standard Media Library
Team Collaboration
Automatic Text to Speech
Automated Script using AI 
Watermark Removal
60 HD Video Export
10 iStock Images
20 Background Removal
1M+ Premium Media
Watermark Removal
Unlimited HD Video Export
120 iStock Images
40 Background Removal
1M+ Premium Media
InVideo Coupon Code
Get 25% off on any plan you purchase on InVideo. Use the promo code "InVideoOffer25" on InVideo Plans.
InVideo Review: Pros & Cons
These are the pros and cons of using InVideo,
| | |
| --- | --- |
| Pros | Cons |
| Fast and Easy Editing | The free tier lacks some features |
| Pre-built customizable Professional Templates | |
| All tools in one Workplace | |
| Use On the Go | |
Final Thoughts
InVideo is an all-rounder online video maker for editing in your browser. It helps you to create professional quality videos and make brand awareness on social media.
Create awesome videos for YouTube, Facebook, Social Media, or for your brand website so as to get an impression from a wide audience easily. Work with professionally created templates with a single drag-drop action. One-click shortcuts to add, edit, and remove in a single click.
InVideo is a tool for beginners and professionals for the fastest and easiest video editing experience. This tool is Free for all, and if you need more control over your video editing, then you can switch to business or ultimate plan anytime.
Click here to Start with InVideo and create pro-quality videos online, even on the go.