A vlogger from West Bengal cooks an egg in a saucepan without using oil and a stove on the terrace of his home.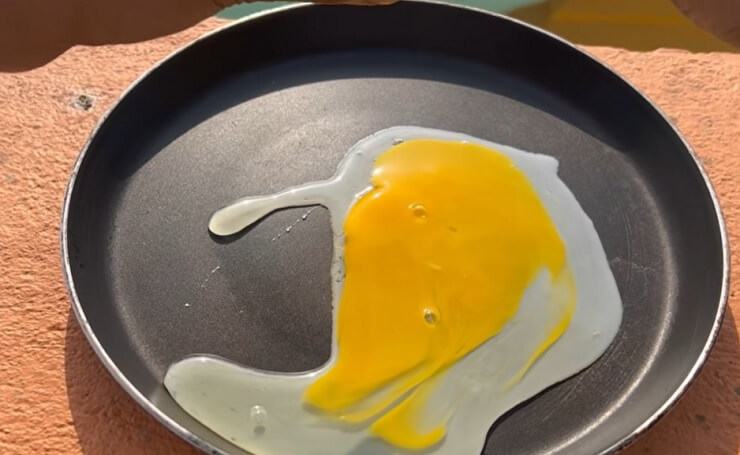 The temperature in West Bengal has reached 40 degrees Celsius, and the heatwave situation has been continuing for the last 3 days.
The CM of West Bengal announced the closure of all schools, colleges and universities for 7 days from 17th April. The streets are mostly empty at the time of this heatwave situation. It becomes tough for people to go out of their homes.
In this situation, a man from West Bengal conducted an experiment at his home to check how hot the weather was. He has done an experiment of cooking an omelette on the terrace of his home without using any oil or gas stove. He posted the video of his experiment on a Facebook page called Puchu Babu.
The video was posted on April 9 and reached more than 1.7 million views. A user also commented, "I have also done it today".
In the clip, he is seen breaking an egg on a black pan which he kept on his terrace under the scorching heat. He said that as the pan is black so it will absorb heat easily. He also said he was making an omelette for the first time using natural sources.
After cooking, he also tested it and said, "It is well cooked, and the flavour of the egg is there."