Atiq Ahmed is also a prime accused in the murder of lawyer Umesh Pal, who was shot dead in Prayagraj on February 24.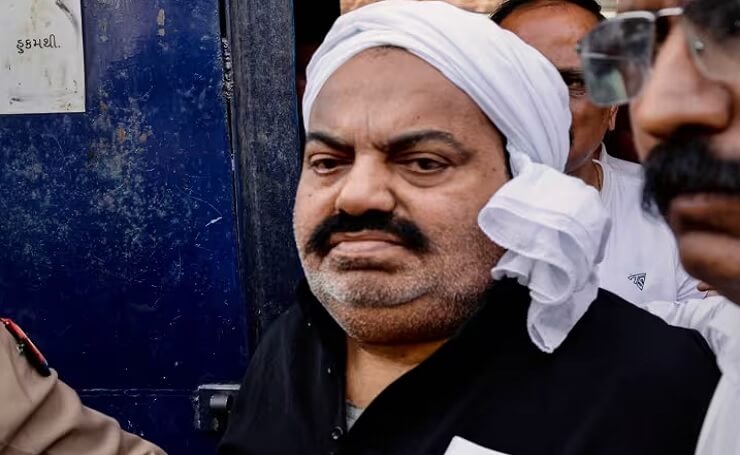 An MP/MLA court in Prayagraj has held gangster-turned-politician Atiq Ahmed and three others guilty in the 2006 lawyer Umesh Pal kidnapping case.
The judge Dinesh Chandr Shukla held Ahmaed, Saulat Hanif, a lawyer, and Dinesh Pasi guilty in the case.
Atiq Ahmed and Dinesh Pasi have been convicted of Section 364 A (Kidnapping a person and the person being put in danger of being murdered ) of IPC among others.
The gangster Atiq Ahmad was brought to Prayagraj by a 45 member UP Police team yesterday. Today Atiq was brought to court in a police van with tight security and CCTV camera installed in the Police van.
A large gathering was seen outside the local court in Prayagraj where the Umesh Pal Kidnapping case was scheduled.
In 2005 BSP MLA Raju Pal was murdered. Umesh Pal had told police he was a witness to the murder.
Umesh Pal was kidnapped at gunpoint in 2006 when he refused to retract his statement to the police under pressure from Atiq Ahmed.
The Police registered an FIR against Atiq Ahmed, his brother and four others.
Umesh Pal was gunned down outside his Prayagraj residence on February 24.
The Supreme Court dismissed gangster-turned-politician Ahmad's plea seeking protection during his custody with the UP Police. However the SC bench of justices Ajay Rastogi and Bela M Trivedi allowed Atiq Ahmed to approach liberty to move the Allahabad high court for protection after he claimed a threat to his life under UP Police's custody.