Hamas launched the biggest attack on Israel in decades. Thousands were killed, buildings destroyed, and hostages taken.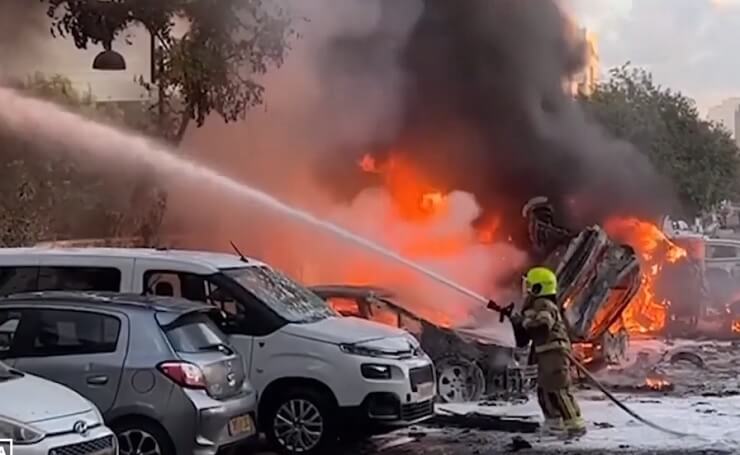 The Palestinian militant group Hamas has launched a surprise missile attack against Israel. The Hamas group fired more than 3,000 rockets, targetting Israeli fighters and kibbutz communities.
In response, Israel hit more than 800 targets in Gaza.
The conflict between the Israeli militants and the Hamas group killed more than 1,100 people. Over 700 people were killed in Israel, and at least 400 were killed in Gaza.
It is one of the worst attacks on Israel in decades. Israeli Prime Minister Benjamin Netanyahu asked the people of Israel to prepare for a long and tough war. Israeli militants started evacuating people from nearby towns to Gaza.
At least 10 students from Nepal have died in the clash between Israel and Hamas.
The Thailand government officially confirmed that 12 of its citizens have been killed in this conflict.
Several American citizens were killed in this conflict. The US Government officials have shown their deepest condolences to the victims and their families.
There was a talk between US President Joe Biden and Israeli PM Benjamin Netanyahu about the situation. US President Joe Biden has ordered the deployment of US ships and warplanes to Israel. President Biden is ready to provide full support to Israel in response to the surprise attack by the Hamas group.
It has been a long conflict since, on October 6, 1973, the Arab nations launched a surprise attack on Israeli-occupied territories.