Ram Navami is celebrated in India and all over the world to mark the birthday of Lord Rama.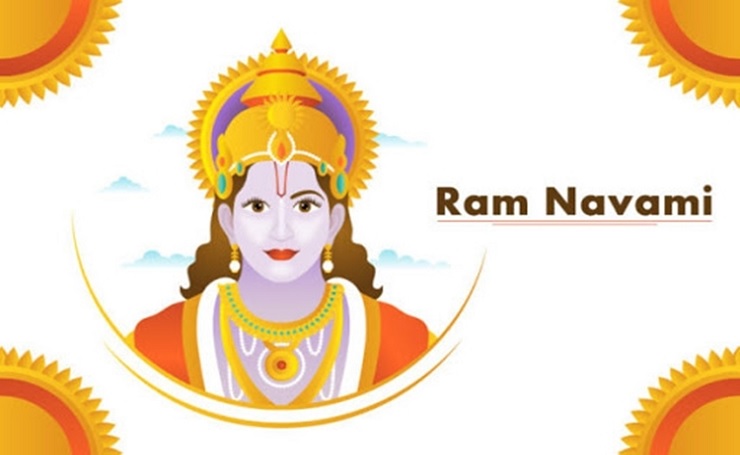 Ram Navami is one of the most auspicious festivals celebrated by Hindus in India and all over the world. This year Ram Navami falls on March 30, 2023, the ninth day of the Shukla Paksha of Chaitra month, when devotees of Maa Durga end their fasting.
Ram Navami, also called Maha Navami, is celebrated to mark the birthday of Lord Ram. Lord Ram, also called Maryada Purushottam Ram, is the seventh avatar of Lord Vishnu.
The festival Ram Navami is celebrated all over India with reciting stories of Lord Rama, celebrating the wedding anniversary of Rama and Sita, doing Pujas, and distributing Prasad.
#WATCH | Bihar: 20,000 kgs of Laddoo being prepared in Patna ahead of Ram Navami pic.twitter.com/9LwKT0iQ58

— ANI (@ANI) March 29, 2023
Ram Navami 2023: 10 Interesting Facts About Lord Rama
Here are some of the important facts about Lord Rama.
Lord Ram is the seventh incarnation of Lord Vishnu.
Lord Rama born in Ayodhya and his siblings are Lakshmana, Bharata, and Shatrughna.
The mantra of Lord Rama is: Jai Shri Ram or Jai Siya Ram.
Lord Rama along with his younger brother Lakshmana and wife Sita exiled for 14 years and went to forest to fulfil his fathers wish.
Hanuman, also called as Anjaneya is a Hindu god and companion of god Rama.
On the eve of #RamNavami, an idol of Lord Ram along with a miniature of Ayodhya's Ram temple was made by sand artist Sudarsan Pattnaik at Puri beach in Odisha. (29.03) pic.twitter.com/nrwxU2nBog

— ANI (@ANI) March 29, 2023
Ram Navami 2023: Places to visit in India during Ram Navami
Ayodhya, UP – Birthplace of Lord Rama. Visit for an Enthusiastic Festive Spirit.
Sitamarhi, Bihar – One of the prime attraction to celebrate with Zeal And Enthusiasm
Bhadrachalam, Telangana – One of the best places to enjoy the Cultural Shows
Rameswaram, Tamil Nadu – Known for its association with Ramayana. Visit to enjoy the Festive Ambiance.
Vontimitta, Andhra Pradesh – Visit various temples to witness Ram Navami.
Shirdi, Maharashtra – Celebrate with great enthusiasm.